KPI Programme forum – Wellington
October 29 @ 9:30 am

-

4:00 pm

FREE
Update 27 August 2021: Due to the recent outbreak of COVID-19 Delta variant in the community, the KPI Programme is reviewing options for this in person event in line with public health guidance. An update on how the event will proceed will be provided as soon as possible.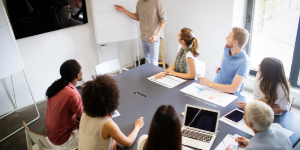 On Friday 29 October 2021 from 9:30am to 4pm, the KPI Programme will be hosting an all of Programme face to face forum in Wellington.
The location for the forum will be the Rydges, 75 Featherston Street, Wellington CBD.
This forum is open to KPI Programme contributors from DHBs, NGOs and other organisations working in our mental health and addiction sector, including whānau and people who use services who have a passion for realising the full utility of benchmarking to drive continuous improvement and the equity of health outcomes for tāngata whai ora, whānau and communities.
The agenda will explore continuous improvement initiatives occurring within Aotearoa's mental health and addiction services, and provide attendees space to benchmark, learn, and collaborate using the KPI Programme's data dashboard visualisation tools. You won't want to miss the launch of the new seclusion indicator data dashboard or the opportunity to help shape a world leading whānau engagement indicator!
Full details of the forum agenda will be released in late August.
There is no cost to register, so click below to secure your place today.
Have you got a continuous improvement story you would like to share? Express your interest in presenting at the October 2021 KPI Programme forum
The October 2021 forum will bring together our Adult, Child and Youth, and NGO streams to hear and learn how different organisation are using data and key performance indicators to inform the continual improvement of mental health and addiction services.
If you have a story that you would like to promote at this event or have a desire to contribute to the forum with a presentation, please email the team at info@mhakpi.health.nz to express your interest.
See all events