Wild Bamboo – Data secrets you need to know! (free webinar)
5 April 2022 @ 2:00 pm

-

3:00 pm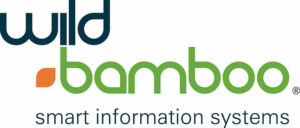 Working with data can seem daunting. Find out how to break down those data barriers and unlock the true potential of your data in this free webinar.
Unlock the power of your organisation's data!
Wild Bamboo often hear that people feel they don't have the right data or the information they really need, when they need it. Sometimes it's not a lack of data, but way too much information to make sense of.
Well it's possible to break down some of those barriers and tap into your data to harness the potential within. In this free webinar Wild Bamboo will take you through the fundamentals of data and making use of it to tell your story.
They will also share how your organisation can measure and improve its level of "data maturity" using proven methods and models.
This is a whirlwind tour! Designed to help you better understand data in general and how it fits within your organisation. They'll help you explore how to reliably capture the right things, and then use them effectively. And share some of the common skills, tools, and approaches that could improve what you're already doing today.
See all events