Benchmarking Breakout: How can a mental health workforce pressured by workplace demands be supported to engage in Continuous Quality Improvement (CQI) in mental health services across Aotearoa New Zealand?
March 16 @ 10:30 am

-

11:30 am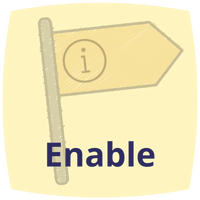 Join us in this new series highlighting the work that our Nurses are undertaking to explore different topics through their Masters thesis. We welcome Sharon Logan Clinical Improvement Coordinator at Te Whatu Ora Waitematā as she shares her insights about how a workforce under pressure can be supported to engage in Quality Improvement.
The engagement of healthcare staff in Quality Improvement (QI) is a critical feature of successful QI and a lack of staff engagement is a barrier to successful and sustainable QI. QI is a core function for all healthcare organisations and is a vital to sustainably of health systems, cost management, service development/improvement, and tangata whai i te ora safety when using services.
Research has repeatedly demonstrated the need to actively engage frontline staff in QI, but barriers in the healthcare environment prevent frontline staff engagement.
This presentation will summarise the findings of an integrative review which was undertaken to seek answers to the question: How do healthcare staff, pressured by workplace demands engage in Quality Improvement in the mental health setting in New Zealand?
If this sounds like something you are interested in, click here to register.
What is a benchmarking breakout?
The purpose of benchmarking breakouts is for attendees to connect around topical sector issues and use the data dashboard indicators to explore and ask questions about what the current data is saying to uncover insights and learnings that inform continuous service improvement initiatives.
Who can attend a benchmarking breakout?
Benchmarking breakouts are open to anyone from across Aotearoa delivering mental health and addiction services with a passion for realising the full utility of benchmarking to drive continuous improvement and the equity of health outcomes for tāngata whai ora, whānau and communities.
See all events