Seclusion indicator development consultation hui – sector needs analysis session two
August 26 @ 10:00 am

-

11:00 am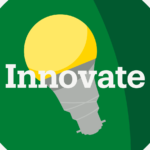 In August the KPI Programme is starting engagement with the mental health and addiction sector to review and co-develop the technical definitions for the seclusion indicator.
The seclusion indicator will be for all Programme streams and therefore several consultation hui will be facilitated to ensure the new seclusion data dashboard visualisation tools meet the needs of the different communities of interest.
To register for this seclusion indicator consultation hui, click here.
Please note: this meeting will be focused on understanding sector needs as they relate to seclusion reporting and analysis.
This open to anyone from the mental health sector interested in seclusion and benchmarking.
If you would like to find out more about the seclusion indicator consultation process, contact the KPI Programme team at info@mhakpi.health.nz.
See all events